Q&A engineering and testing
We use some of the best frameworks and tools in the industry to make sure that the products and applications we deliver to our customers are fully functional and user-friendly. Tara Interactive's team successfully delivers many testing projects every year, for customers operating in different industries, from e-commerce to banking or even governmental institutions. We successfully perform QA audits and propose to our clients different methods to test their products.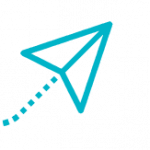 During the initial assessment our specialists will perform an evaluation of the target software of the customer. Before starting the testing process we must understand what are the goals that the client wants to achieve and identify potential weaknesses of the software.

After the initial assessment our team has enough information to identify which testing method is the most appropriate for the project. Manual or automated testing will be performed, depending on the use case.

Tara Interactive's business approach is built on transparency and efficient communication with its customers. This is why we will provide you with all the documentation created before, during and after testing. You will receive the summary report with the findings, but also other documents like test strategy, test policy, Requirements Traceability Matrix just to mention a few.
QA testing can be approached as a part of a software development project, or customers can request it as a stand-alone service for their website or application. Through Q&A testing, our focus is to ensure the proper operation of all components and functionalities of your software product. We can't ignore aspects like data security or scalability of your product. It is fundamental to use specific load testing methods and check the system's stability under normal and stress conditions.
Functional testing
Testing each functionality of your software product outlines if the whole system is working as expected and where any improvements must be made to fit the specified requirements.
Usability
The way UX/UI design affects user behavior in relation to your product is already well-known. Usability testing is creating real-life scenarios to determine how user-friendly and intuitive our customer's application is.
Security
Find out what security vulnerabilities you have to address before launching your product. One of the most important features is that the application is secure and protects user-sensitive information.
Compatibility
Allows testing the software in different environments and on various platforms or hardware systems.
Performance
Test your application's performance under stress. Load tests offer valuable information on how the software reacts in such conditions and if there are any scalability constraints.
Test automation
The main advantage of this approach is that it allows you to automate time-consuming test processes that will increase software development and delivery speed, allowing you to be more agile in launching a new product. Tara Interactive team can help you create a custom test automation structure that will respond entirely to your specific requirements.
Each project is unique. We treat each new customer with care and maximum attention, no matter their size or the size of the project. Here are some of the projects we have implemented over time, the challenges, and the results that we achieved.