Custom E-Learning Development Services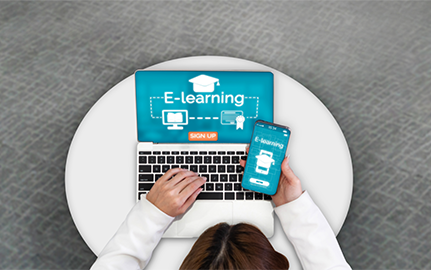 We are focused on making the education process interesting, interactive, convenient, and cost-effective. Having worked for the education sector for years, we understand the unique needs of schools, foundations, and businesses who are looking for innovative EdTech, whether it is digital learning management solutions, higher education software solution or personalized e-learning system.
We offer a wide range of eLearning development services, including:
Custom e-learning solutions development
Web and mobile e-learning solutions development
LMS software development
Learning systems Integration
Enterprise learning management system development
Virtual learning management system development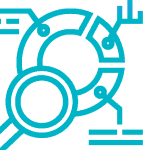 TARA Interactive software solutions help our clients achieve better learning results, automate daily tasks, enrich the learning experience across web, mobile, and conversational UI. Apart from delivering web and mobile e-learning solutions, corporate e-learning solutions, developing e-books and e-learning courses portals and virtual classrooms.
Custom Education & E-Learning Solutions
Training and Learning Management Systems
Training and Learning Management Systems
Our team has a vast experience in developing training and learning management software for both educational institutions and businesses. Solutions we deliver are packed with various custom built-in features that allow creating, managing and presenting learning or training content in the most comprehensive way. TMS and LMS systems we develop are designed in a way to be integrated with related eLearning systems.
School Management Software Development
School Management Software Development
Our team delivers the best-in-class school management software solutions of any complexity and with any required functionality either from scratch or customizing the existing solutions.
Game-Based Learning Solutions
Game-Based Learning Solutions
We know that the best way to make people love learning and grasp the key material quickly is to educate them in the form of a game. The personalized game-based learning solutions we develop engage learners of all ages with interactive lessons and gamification elements.
Assessment Solutions
Knowing about the value of assessment in education, we create practical, feedback-oriented assessment solutions tailored to the learning objectives of our customers. Our assessment solutions allow customers to monitor the efficiency of the educational process and its outcomes.
Interactive Learning Systems
Interactive Learning Systems
We develops rich-media educational solutions that are helpful in smoothing learning curves and making the process of learning engaging and compelling. Solutions we deliver include interactive chats, visual training software, interactive user manuals and many more.