Mission
:
At the core of our mission lies the desire to enhance the lives of our clients, contributing to a brighter society where individuals are empowered. This vision is brought to life through our Dream Team, an innovative community that thrives on collaboration and stability. We navigate through challenges with simplicity placing merit above any form of favoritism and encouraging thinking.
Our primary focus is on our clients needs. We develop tailored solutions that drive them towards their desired objectives all while upholding a commitment to excellence. By aligning our unity, with external accomplishments we are actively shaping a society where empowerment and fresh perspectives flourish.
Vision
:
The goal of TARA is to become a reputable and well-known name in software development, in Romania and worldwide markets. We take great satisfaction in being reliable, trustworthy, and delivering high quality results. We aspire to establish ourselves as the go-to company for customers looking for dependable and cutting-edge software solutions by staying true to our beliefs.
As our motto says:
Values:
Our core values are: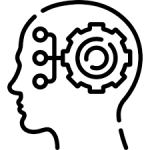 Critical Thinking
We approach every problem with analytical precision, enabling us to come up with creative solutions and choose a wise course of action.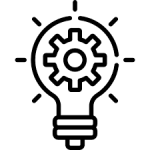 Innovation
We are committed to pushing boundaries and are always looking for fresh approaches to make a significant difference.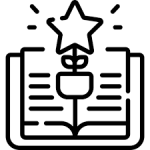 Pursue Growth and Learning
We thrive because of our dedication to our professional and personal growth, which enables us to adapt and change as the environment around us does.

Curiosity
A need for knowledge drives the desire to discover new places, always broadening our understanding and viewpoints.

Integrity
Honesty and openness serve as our compass, directing our actions and ensuring that we uphold the greatest moral standards in all that we do.
Communication and Connection
We rely on open communication and solid bonds to develop partnership and produce extraordinary results together.