More Time to Focus On Solutions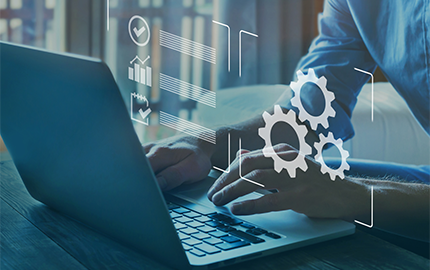 By using software "robots" capable of following specific rules and sequences of actions, you can automate processes that typically require human workers to perform repetitive and tedious tasks.
There are many specific areas of a business where RPA can be useful. Two of the most innovative uses of RPA are financial processes and accounting practices.
What does RPA help with?
automatic auditing of financial statements

automating the reconciliation of bank statements

payment automation

invoices process automation

Traditionally, automation has affected several workflows in the office. However, finance-related tasks remained manual, either due to a lack of suitable solutions or an organizational uneasiness about placing essential tasks in the hands of robots. Remember that humans still have control over robotic accounting, and the right rule configurations ensure that there are possibilities to check for any exceptions.
With new tools and growing business awareness of the benefits of automation, the latest RPA use cases in finance and accounting have developed over the years. These uses can translate into cost savings, build employee morale and better productivity. Below are some of the most common uses for RPA in these areas, considering the advantages that make RPA a worthwhile investment

Purchase Order Processing: Staff can spend a large amount of time processing purchase orders and routing them for approval so that the business can purchase essential goods and services. You could setup a software robot with intelligent data capture tool to scan PO's for critical data, which automating enters it into your ERP.
Invoice processing: Use robots to read data from invoices, regardless of their format or number of pages.
The robot automatically checks any discrepancy and signals the operator for a manual check. Apart from these cases, the invoices are completed automatically, without error.
Other activities related to invoices can be automated: automatic entry of accounting accounts, cost centers, distribution of discounts, transport costs, etc.
Basic Account Reconciliation: Comparing balances on critical business accounts can take valuable time out of a clerk's day by requiring them to log back and forth between different systems. Accuracy is essential to support future audits. RPA bots can easily handle many of the basics of these tasks, requiring only human intervention when data doesn't line up as expected.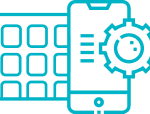 Cashflow: A clear picture of the Cashflow  is essential to keep the business on track every day. Robots can handle many of the comparative tasks required in general revenue audits, taking the work out of the process while keeping you in control of the information output.
Advanced Reconciliations: Whether there are questions about a chain of transactions or you simply need to perform a periodic ledger reconciliation as part of compliance measures, reconciliation tasks can represent time spent poring over Microsoft Excel. Robots can step in to handle all the repetitive tasks that each entry needs to perform, leading to more productive audit results.
Exception Flagging: The business can lose money or find itself in an unstable position if staff members don't spot problems until it's too late. Because RPA is heavily rule-based, it is exceptionally well-suited to detect when violations occur of certain business parameters. The robot can then route the exception to the appropriate authority for resolution.
Risk assessment: Robots can also help with continuous rules-based risk assessment, a critical effort to reduce the pressure organizations are placing on audit professionals. When potential risk violations occur due to specific transactions or changes in the company's financial vitals, the system can produce an alert for attention.
Tara Interactive team is up to date with the latest trends and technologies in the application development industry. Our goal is to create future-ready apps that are perfectly adapted to our customers' business needs. Whether you target a new market segment, seek to improve customer retention, or wish to create an MVP and see the market's response, our team is here to help you make the application that is best suited to your purpose.
Invoices Automation Process
Agile development
Collect the invoice from a folder, from email, from SharePoint or just scan the paper invoice, process it and send to ERP/Accounting software. The solution reads and interprets all types of invoices (PDF, JPG, PNG, TIF, etc.), regardless of layout or number of pages.
Bank Statements Automatic Reconciliation
Bank Statements Automatic Reconciliation
Collect all statements regardless of bank. The process of automatic reconciliation of bank statements begins with identification with the help of robots of the bank issuing the statement and decoding the information contained in the statement to obtain the essential information about each transaction (patner name, partner VAT Number, etc) Every transation is reconciliated automatically. Partner and invoice is automatically identified.
Hyperautomation Solutions
Hyperautomation Solutions
Hyperautomation solutions automates complex processes, integrating new technologies such as: RPA, Artificial Intelligence and Machine Learning. Hyperautomation integrates pre-existing solutions (Invoice Processing, Bank Statement Reconciliation etc) together with customized solutions resulting in a complex application with a high degree of automation.