More Time to Focus On Solutions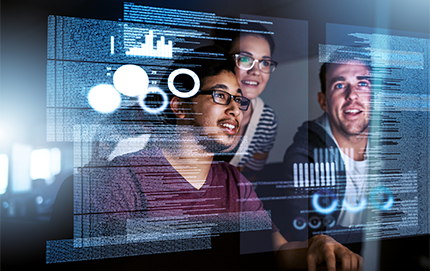 TARA has earned the trust of fintech startups and large financial institutions by providing robust and secure digital fintech products powered by latest technologies. We offer fintech app development services and dedicated teams  for a variety of businesses like fintech start-ups, traditional financial and non-financial companies. Our extensive expertise and wide experience ensure the on-time delivery of next-generation fintech products.
Here is a list of fintech software development services we provide:
Custom Fintech Development
Fintech Mobile App Development
Fintech UI/UX and Web Design
Digital Banking Services
Fintech Payment Solutions
Data Analytics in Fintech

From simple mobile payment apps to complex enterprise-grade financial platforms, we offer our in-depth fintech expertise, first-class specialists, and effective customer-oriented approach to help our clients on their way to digital transformation. Having almost 20 years of experience in banking and financial software development, we create new or improve existing financial solutions for our customers. We are ready to analyze the market and build an effective fintech solution for your business.
Tara Interactive team is up to date with the latest trends and technologies in the application development industry. Our goal is to create future-ready apps that are perfectly adapted to our customers' business needs. Whether you target a new market segment, seek to improve customer retention, or wish to create an MVP and see the market's response, our team is here to help you make the application that is best suited to your purpose.
Fintech Big Data Solutions
Fintech Big Data Solutions
We offer fintech big data analytics and data science solutions development for businesses, helping them to provide more personalized services, detect fraud and manage risks.
Electronic Trading Platforms
Electronic Trading Platforms
Being aware of financial trading technology we aim at creating sophisticated and innovative e-trading solutions to help our clients become more productive. Using fintech technologies, we manage to simplify the interaction with trading operations.
Blockchain and Cryptocurrency Solutions
Blockchain and Cryptocurrency Solutions
When delivering our blockchain and cryptocurrency solutions, we make sure they have all the crucial features required by the industry standards: high level of security and anonymity, geographical and location restrictions.
Staff Augmentation
We have experienced fintech developers working with a full stack of technologies used in financial services. Our dedicated team can assist with a variety of tasks: from building a whole system from scratch or adjust the existing one, as well as perform integration work. Whatever you choose, we are always ready for an immediate start.
Fintech Payment Solutions
Fintech Payment Solutions
We create fintech payment solutions of different kinds: B2B payments, fintech digital payments, mobile payments and P2P transfers, for personal finance management, retail and e-commerce industry and many more.
Financial Planning and Management Solutions
Financial Planning and Management Solutions
At TARA, we provide easy-integrated and cost-effective solutions for managing finance and working with any financial data..