Healthcare App Development Services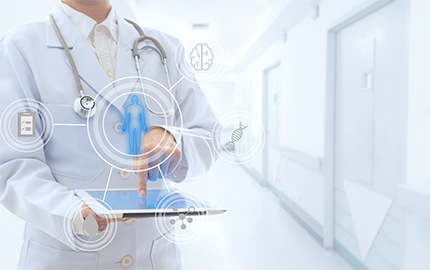 Our healthcare software solutions are aimed at accelerating innovations and digitizing processes in hospitals, multi-location clinics, rural medical centers, blood processing organizations, individual doctor's offices, and medical technology companies. Custom healthcare software development services at TARA cover everything from consulting to maintenance and support of the delivered solutions.
We offer the following healthcare development services:
Custom medical solutions development
IoT healthcare application development
Web and mobile medical software development
Business Intelligence Software for Healthcare
Mobile Healthcare Applications
Enterprise Software Systems in Healthcare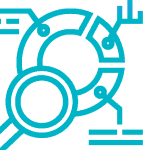 At TARA, we create web applications responding to today's toughest healthcare problems. Taking advantage of the latest coding languages, our technical experts deliver web applications that build our clients' value for current and potential patients, as well as enhance the workflow and facilitate management processes.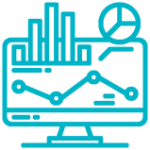 Our expertise covers both iOS and Android healthcare application development. Healthcare mobile development at TARA includes creating a variety of apps, starting from those that allow our clients simply enjoying the convenience of having a smartphone working for their health to AR/VR mobile apps providing an opportunity to polish surgical skills and educate interns.
Our Healthcare IT Solutions
BI Solutions for Data Analysis
BI Solutions for Data Analysis
Having a vast Big Data expertise, we develop healthcare IT solutions for medical data analysis that can be used for predictive analytics and quick diagnosis, finance management, and as a tool for medical researches.
Healthcare Solutions for Doctors
Healthcare Solutions for Doctors
Healthcare workplace solutions we deliver are aimed at automating daily routine and enabling care coordination for nurses and doctors. Our goal is to digitize medical information, so clinical pictures of patients become quickly and easily accessible for doctors. Solutions we develop work both on desktops and mobiles.
Medication and Supply Management Solutions
Medication and Supply Management Solutions
TARA delivers medication and supply management solutions aimed at streamlining and automating medication and supply processes. Our software allows healthcare organizations to prevent medication errors, reduce inventory waste and improve safety.