Full Custom eCommerce Solutions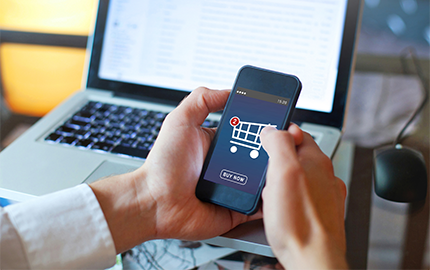 Our Ecommerce and RPA divisions have launched a wide range of robots which will enable your ecommerce business to automatize processes and launch you in front of your competition.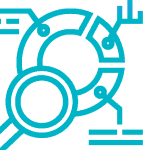 TARA Interactive's capabilities are very wide in developing the retail and ecommerce software. Since 2003, we have implemented a wide range of complex solutions for numerous clients that operate in the retail market. This experience has earned us a solid knowledge base in platforms like Sitecore, Magento, Shopify, OpenCart and many more.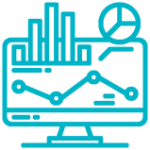 We provide services for complete integrations and delivering complete ecommerce platforms:
mobile and social instruments for ecommerce;
integrations with third party providers such as marketing solutions, delivery, fulfillment;
integration with ecommerce software: ERPs, CMS etc.;
operational development DevOps;
analysis and reporting;
operational support (database administration, user support);
Software development for ecommerce solutions
Access to over 50 skilled software engineers who easily integrate into your teams.
Bank Reconciliation Robot
Bank Reconciliation Robot
Automatize your transaction flows from any provider you have from your e-commerce platfrom. Save 60% of you time and make sure that you have continuous information about how is you company going.
Supplier Order Robot
Make automatic orders to your supplier so you never have empty stocks on your best selling products. The robot can suggest stock replenishment and send the supplier order with specific products that have low stocks.
Intelligent Price Comparisson
Intelligent Price Comparisson
Be aware of want sells on your store, get an intelligent analysis from our AI. It will keep you up-to-date by comparing prices on selling items and unbought products. It will let you know when is it best to stop selling an item which is not preffered by the market.
Missing/Low Stock Robot
Get notified early when your products have a low stock or are out of stock. You'll be one step in front of your competition with complete orders to your supplier and your customers will always be able to get thier products in the fastest time possbile.
Automatic Price Update
Make intelligent decisions based on market preferences and trends. Your prices will be automatically updated based on competition behavior and will recommend discontinuation if a product in your store is not selling so well.
Dropshipment Robot
Reduce your timing spent on monitoring your product packaging and shipment. The robot will give you notifications about delivery stages and will send orders to the supplier automatically.
Product Documentation Robot
Product Documentation Robot
A robot that gets your store updated with the product documention seemed a few years ago like a dream, but now it's reality. Your store will be ready five times faster for launch with products already documented with pricing, description, attributes and so on.