Reliable and Robust E-commerce Solutions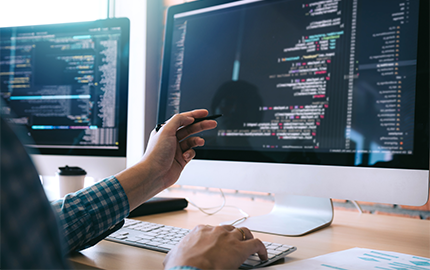 Magento can hold over multi-store products and be connected via API with ERPs. The platform can be integrated with automating processes like updating stocks on a daily basis. This takes Magento to a new level in front of any competing platform, it can hold large amounts of products and integrations with third party services.
Flows for launching an e-commerce solution
Reasons can vary for the need to launch an ecommerce platform, either the client sees a decrease in their sales on their present website, the platform is working very slowly and clients are leaving or they want to go digital.
Business Requirements
This leads to our first stage in development - business analysis. In this stage we want to make a clear assessment of how your industry is behaving and what are the clients expecting to buy and how should their journey look.
UX and Web Design
The information gathered in the business analysis process is applied as an integrated solution in a user experience simulation where the client sees how their customers will reach the payment gateway. This process will be full of insights about the user behavior, research which result in design and usability testing.
Implementation and Integration
This third stage means that the development team goes into coding to customize the Magento platform so it looks exactly like in the mocks provided by the UX team. The process is covered by the zero defect rule where the code that is deployed to the live environment will work in compliance with the client requirements.
Integrations that Automate
This solution implies that integrating with other existing solutions will automate processes. Our team can implement payment processing plugins, marketing solutions like SalesForce, Google Marketing Suite and last but not least ecommerce robots.