InvOn – the application that processes bills in your place
InvOn is a Robotic Process Automation solution
that uses artificial intelligence to automate invoice
processing. Processes the invoices received on
paper, as pdfs, sent through the portal or email,
regardless of the number of pages, the number
of invoice lines or their form. Immediate integration
with ERP, DMS, ECM, etc. creates highly efficient
workflows, which provide companies with essential
and well-structured information.
InvOn Functionalities:
You save time and money
Speed ​​and accuracy in automatic invoice processing
Simple and easy to use. You learn to use the program in less than 1 hour.
Contains an intelligent recognition server capable of interpreting in real time the relevant information and fields in an invoice.
A very precise application that eliminates data entry errors by up to 95%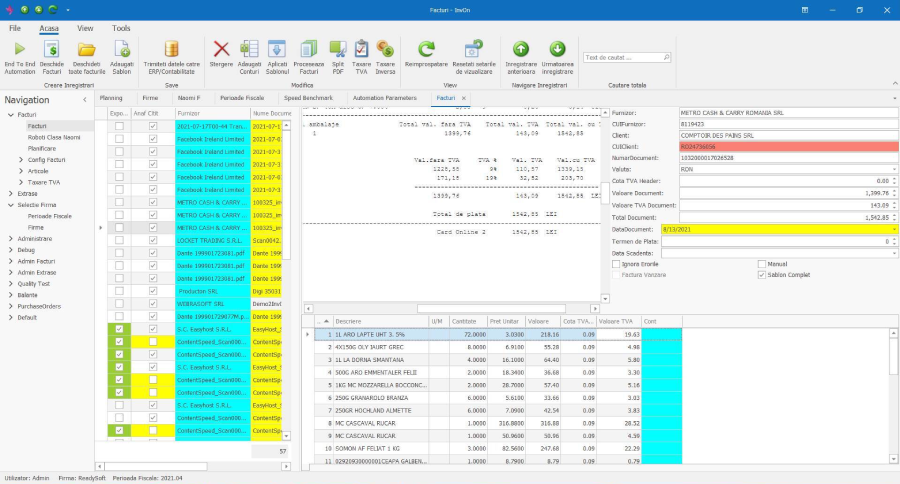 Do you want to get our expertise in your projects?

Reach out to discuss your tailored needs.