BankOn – the application that reconciles bank statements and receipts in your place
BankOn is a Robotic Process Automation solution
that uses artificial intelligence to automatically
reconcile bank statements, courier receipts and
payment processors. Processes the extracts
received in any format (MT940, MT 942, PDF,
Excel, CSV, STA, TXT), regardless of how they
are encoded. Immediate integration with ERP,
DMS, ECM, Accounting Program, etc. creates
highly efficient workflows, which provide
companies with essential and well-structured
information.
BankOn Functionalities:
You save time and money
Speed ​​and accuracy in automatic reconciliation of bank statements
Simple and easy to use. You learn to use the program in less than 1 hour
Contains an intelligent recognition server capable of interpreting in real time the relevant information and fields from an excerpt
A very precise application that eliminates data entry errors by 99%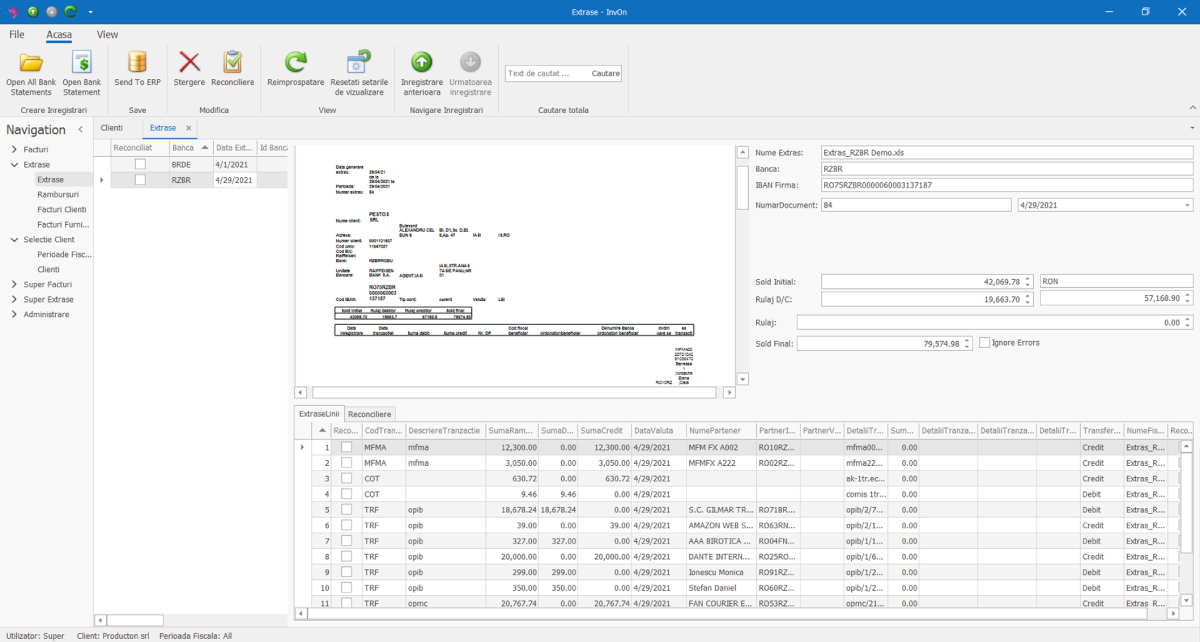 Do you want to get our expertise in your projects?

Reach out to discuss your tailored needs.