How to optimize key processes using Vue.js
Transport & Logistics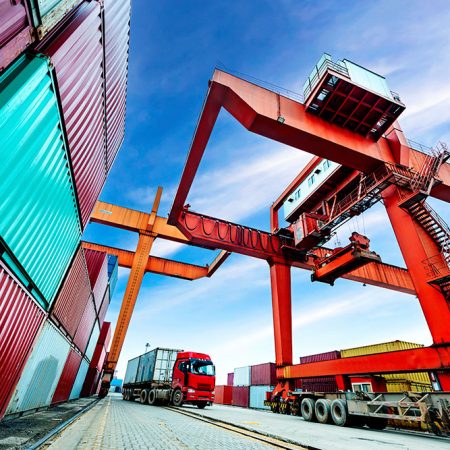 about
The main focus of the client is on food manufacturers, CPG, freight and shipping companies. Their main activity is to optimize the key processes such as blending, last-mile logistics, and the flow of goods through ports.
The client wanted an application to be used as a web-based application and data analysis. An application that optimizes enterprise-class processes to provide a substantial improvement on key metrics such as throughput or cost.
Also, the client wanted an application that would be used as:
Multi-agent – Using software agents to represent each key resource in a process, such as containers, trucks, ships or cranes.
Machine learning – Via a mix of simulation and real-world evidence, the agents should achieve results that surpass the performance of human experts.
Blockchain – the client wished that the software agents can make use of a variety of blockchain technologies, including cryptocurrency
The client wanted to maintain the exceptional user experience and performance, so we decided to have its fronted teams switch to Vue.js and migrate the existing codebase smoothly. Vue.js proved easy to integrate with the existing codebase and served the client well.
Also, our developers helped to implement the following:
Redesigning the whole application
Developing new functionalities
Server configuration for platforms to work on devices other than Mac
Ubuntu configurations
Implementation of the authentication method in the platform
The methodology 0 defects – a methodology that implies that the developers foresee problems and solve them quickly
Vue.js, Docker, Couchbase, Minikube, npm scripts, Ubuntu, iOS, Okta sign credentials.