Powerful Development Solution for Enterprises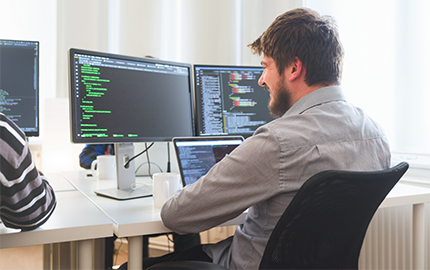 Working with Symphony based frameworks can be very rewarding when it comes to enterprise products. Clients can have complex CMS solutions parsing content through the use of features like content types and taxonomies. In any Drupal based platform, end-users or clients will receive well structured information. Here development, marketing and content writing come hand in hand and deliver the best solutions for promoting services and even products.
The platform is considered one of the most secure open-source solutions. It enables developers to write code in a reliable fashion, which means that if clients want to add new features they don't have to change the software.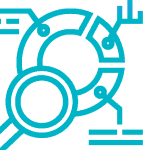 Reasons for using a robust solution like Drupal can vary from delivering content structures like writing about movies which need a complex categorization and indexation or promoting banking products. One of our clients uses this technology to manage and promote over 500 experts that they work with in over 20 countries.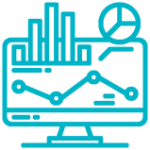 Our team can migrate your content structure from any platform that can no longer hold your requirements. They can offer their consultancy to aid you in better indexation, organize structural information and increase visitors on your website.

For more efficient governance over offshore projects, we can adapt these processes, instruments and our development environments. Your Romanian team will become an extension for your company.
Flows for launching a CMS solution
Reasons can vary for the need to launch an ecommerce platform, either the client sees a decrease in their sales on their present website, the platform is working very slowly and clients are leaving or they want to go digital.
Business Requirements
This leads to our first stage in development - business analysis. In this stage we want to make a clear assessment of how your industry is behaving and what are the clients expecting to buy and how should their journey look.
UX and Web Design
The information gathered in the business analysis process is applied as an integrated solution in a user experience simulation where the client sees how their customers will reach the payment gateway. This process will be full of insights about the user behavior, research which result in design and usability testing.
Implementation and Integration
This third stage means that the development team goes into coding to customize the Drupal platform so it looks exactly like in the mocks provided by the UX team. The process is covered by the zero defect rule where the code that is deployed to the live environment will work in compliance with the client requirements.
Integrations that Automate
This solution implies that integrating with other existing solutions will automate processes. Our team can implement payment processing plugins, marketing solutions like SalesForce, Google Marketing Suite and last but not least ecommerce robots.